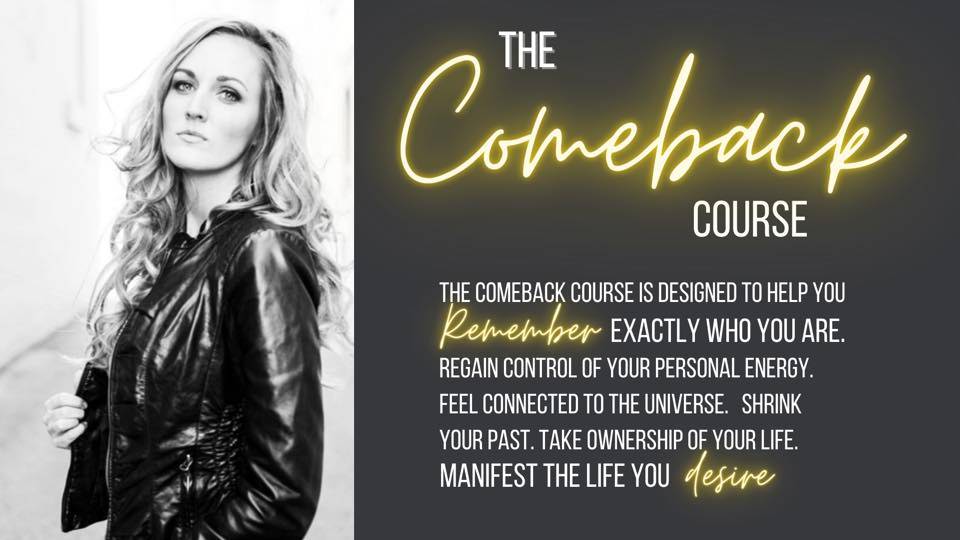 Welcome Friends!
I'm so freaking excited you've chosen to invest in yourself and make your comeback.
The worlds been waiting for you to step back into your power.
This course is jam packed with techniques and practices that will absolutely change your life.
You are completely up to you and your commitment to this experience means EVERYTHING.
I would suggest fully digesting each lesson for a few days to a week before starting a new one.
Practicing and integrating will seal the change within you. You can do as much or as little in the course as desired, but
the reflection in the questions and completing the reflections will amplify your growth and change ten fold.
Each Lesson has both a video and carefully crafted meditation that goes along with the lesson of the week. Each lesson also has a question sheet to fill out or reflect on.
i'm so proud of you for committing to yourself and your future.

Here's your content schedule:

BONUS VIDEO: Manifestation Writing Technique

>>Video One - Managing Your Energy and Trusting the Universe

>>Video Two - Taking Responsibility for Your Future
>>Video Three - Navigating and Cultivating Healthy Relationships
>>Video Four - Overcoming Your Past/Forgiveness
>>Video Five - The Power of Perception and Word Choice
>>Video Six - Manifestation PLUS Bonus Manifestation Meditation for Amplifying your Manifestation
If you need any help or assistance, please contact nicholeeaton.clarity@gmail.com
Cheers to your comeback!