Let's Be Friends
Hey! Thanks for swinging by! I'm Nichole Eaton, Author of the books Rock Your Comeback: The Down to Earth Guide to Reclaiming Your Power and Rock Your Soul: The Down-to-Earth Guide to Mastering Your Mind. I'm an Intuitive Therapist, Podcaster, and an overall rule breaker, here to help you burst through your own limits and defy beliefs holding you back from being more successful, happy, or living a life you're passionate about. We do things differently around here. My specialty is not only addressing mindset through traditional mental health practices but also incorporating intuition, energy, and manifestation. Not only can we do one-on-one work, but I have created an entire community to help you learn more, grow more, take your power back, and live a life you've always dreamed about. Make sure to check out The Comeback Club.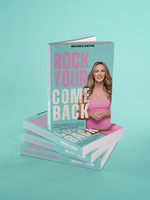 ORDER YOUR COPY OF NICHOLE'S LATEST BOOK: ROCK YOUR COMEBACK!
Have you ever had periods in your life where it feels like nothing is going your way? You don't have to cave to a life of misery. In fact, getting your life and yourself back might be easier than you think! In Rock Your Comeback, Nichole teaches you how to dig deep to access the power within you to make anything happen. From Black Hole Moments to manifesting a life you're wild about and every moment in between. Nichole's got you covered.
Get your copy
Here's how I can help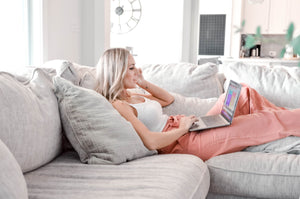 Work with me
Ready to take your power back and get in control of your life? Get customized 1:1 with Nichole. Need quick advice? Try her latest offering, Speed Session
Let's Connect!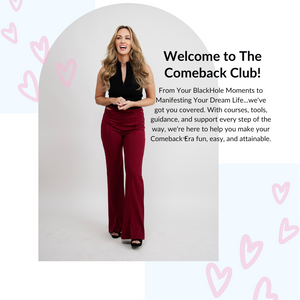 Join The Comeback Club
From Your BlackHole Moments to Manifesting Your Dream Life...the club has got you covered. With courses, tools, guidance, and support every step of the way, we're here to help you make your Comeback Era fun, easy, and attainable. Oh and, Every course I've ever made, LIVE Q&A, Weekly Journal Prompts and being part of a supportive, like minded community for only $22?!
Check it out!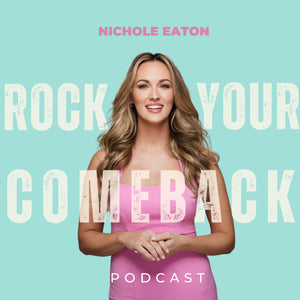 Listen to my podcast
Rock Your Comeback is all about using your mind, body, and spirit to reclaim your power and level up in to a life you're obsessed with. No matter where you're at in your Comeback journey- I've got you!
Listen Now
Join our Quantum Glow Up Retreat
This event will take you on a transformative journey of personal development, amplifying your intuition and connection with both yourself and your spirituality.  Allow us to be your guides, whether you're on a personal quest to reconnect with yourself, interested in supercharging your business, or ready to up-level your relationships.

Our retreat is designed to provide you with the support you need to take your life to the next level, with a tribe of like-minded, magical souls! You will be provided with the tools for creating powerful change to your patterns, transform your thoughts, and elevate your energy field.
Learn More Now
What People are saying...
"I am a thinker and have a lot of what-ifs, anxieties, and deep thoughts. I know every time I connect with Nichole that I will leave feeling powerful and in control. Life feels limitless and mine to own. Her impact is so strong that in my weak moments, I hear her voice in my head telling me that "you are THAT girl. You are fucking powerful. This life is yours to mold" She is a gift of light to this world."

Logan H.
I have been seeing Nichole for about a year now. The transformation that she has helped me to achieve is incredible. Her intuition is spot-on. She knows when I need energy work or to just talk and vent and work though ideas and feelings without judgement. Nichole has a soft, nurturing energy about her that makes you feel safe but she can turn it up when you need it. She assists you in seeing your truth and your possibilities and your potential.  Nichole doesn't only heal and guide, she provides you with the tools you need to be able to help yourself; whether "real world" or spiritual. The healing continues way beyond the session time! I can't say enough good things about her without sounding like I'm fan-girling, lol. I highly recommend  her services.

Krystee S.
I first was introduced to Nichole by a friend. I had not been feeling myself, I was stressing about money, relationships, work and on top of all of that my mom was diagnosed with breast cancer.   After she explained the process, Nichole said go ahead and tell me whats going on. So I dove in and the hour flew by. After that I booked 3 sessions right away. I went home that night and I felt like an elephant had been lifted off my chest. My family even noticed that I was acting like myself again. Nichole is truly amazing!  She honestly helped me work on things in my personal and professorial life. Nichole is not only easy to talk to but she also makes you feel understood and that some times it is okay not to have all your stuff together! She brings you back to reality. I still go and see Nichole, when I feel I need to check in with myself or when Real life gets to be a bit much. I honestly can't  put into words how much Nichole has helped me and how grateful I am to have someone like her in my support system!

Nikole W.