Order Your Copy of Rock Your Comeback: The Down-to-Earth Guide to Reclaiming Your Power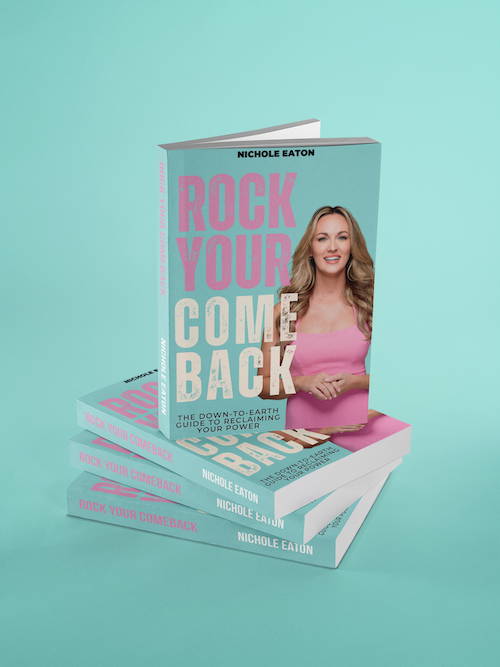 With humor, compassion, and vulnerability, Eaton guides you in:

· Recognizing the beauty in your low points

· Standing tall in your truth

· Eradicating limiting beliefs

· Tapping into your intuition

· Operating from a space of abundance rather than scarcity, and

· Taking action to manifest what you desire.

Other Ways you Can Support Rock Your Comeback:
Nichole has spent the last 4 years pouring her energy into this book and your love, sharing, and assistance will help bring her vision to life. Below are some ways you can help Nichole with her book launch!
Support by buying in bulk:
Support this book launch by purchasing books in bulk and receive exclusive perks, discounts, and bonus swag! This is a great opportunity to buy books for friends, family, or your organization. As well as consider buying books to donate to a local women's shelter or other non profit friends.
Support by sharing on social media
The power of social influence is one of the easiest and most powerful ways to help spread Nichole's message and book! Screen shot and share your book. Tag @nicholeeaton.xo on Tiktok and Instagram
Support by leaving a positive review
Reviews on Amazon help tremendously in growing Nichole's reach with her book. Consider leaving a positive review and asking some friends to do the same. Also consider leaving a social media post review, sharing any testimonials about the way this book has helped you!
Invite Nichole to Speak at Your Business:
Want to Interview Nichole on your Podcast? Fill out the form below:
Advanced Praise for Rock Your Comeback