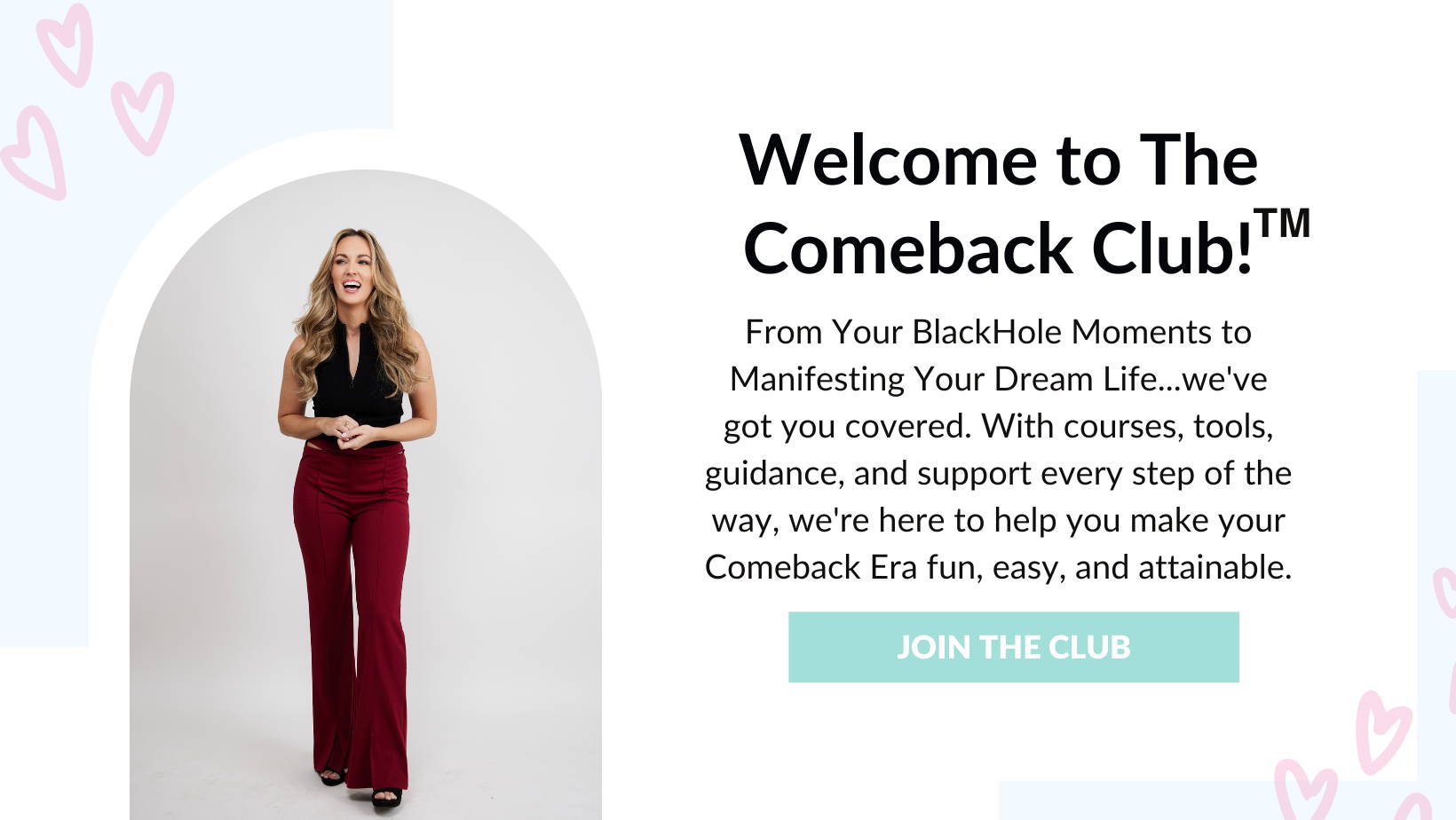 Welcome to The Comeback Club
The Comeback Club is an Online Community Membership with the
mission to make Personal Growth easy, attainable, and affordable.
With content for every step of your Comeback Era, weekly accountability
check-ins for your growth, manifestation, and healing, new trainings monthly, and
special invites and massive discounts on Nichole's books and LIVE events.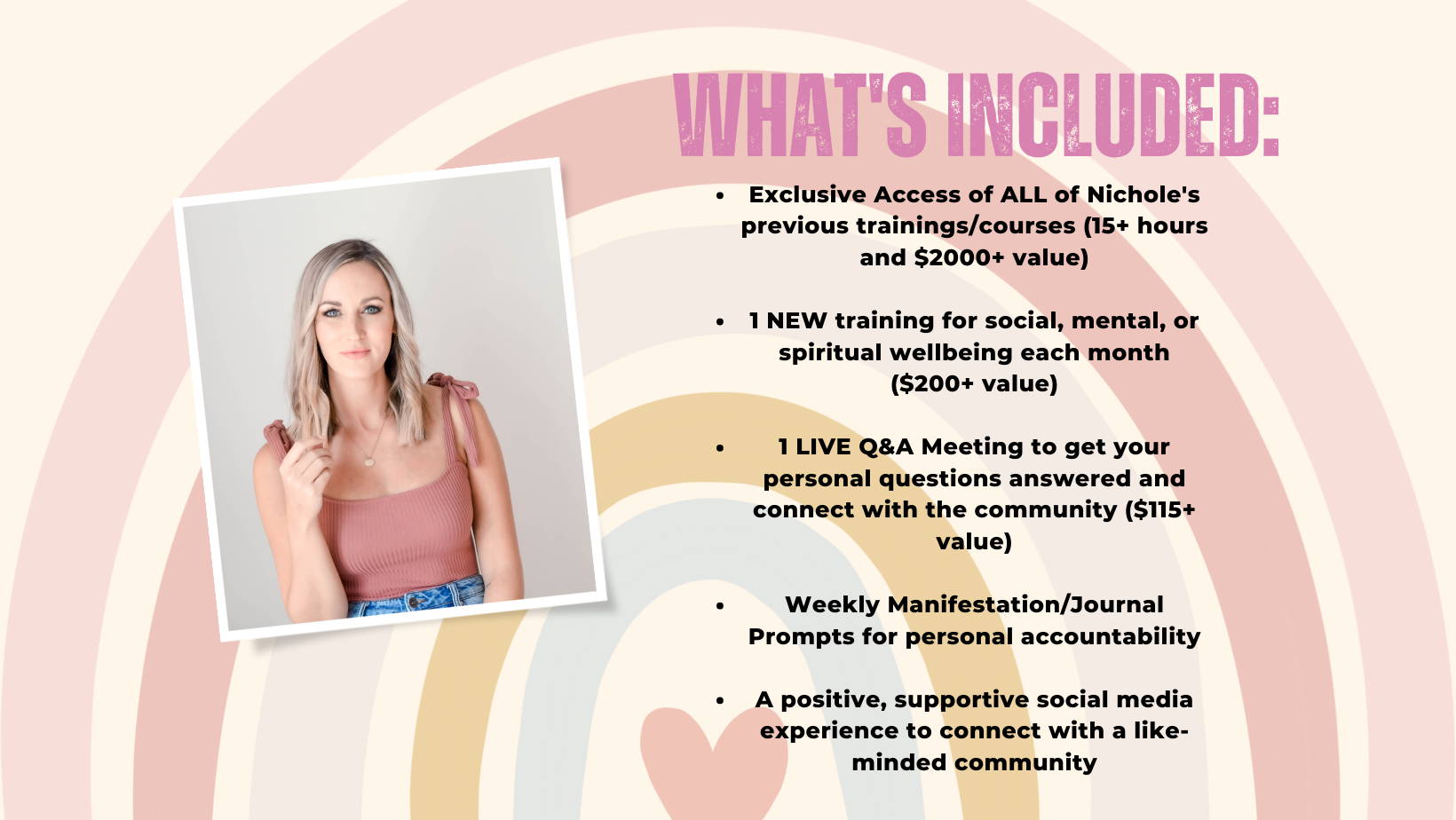 A Deep-Dive into What You Get: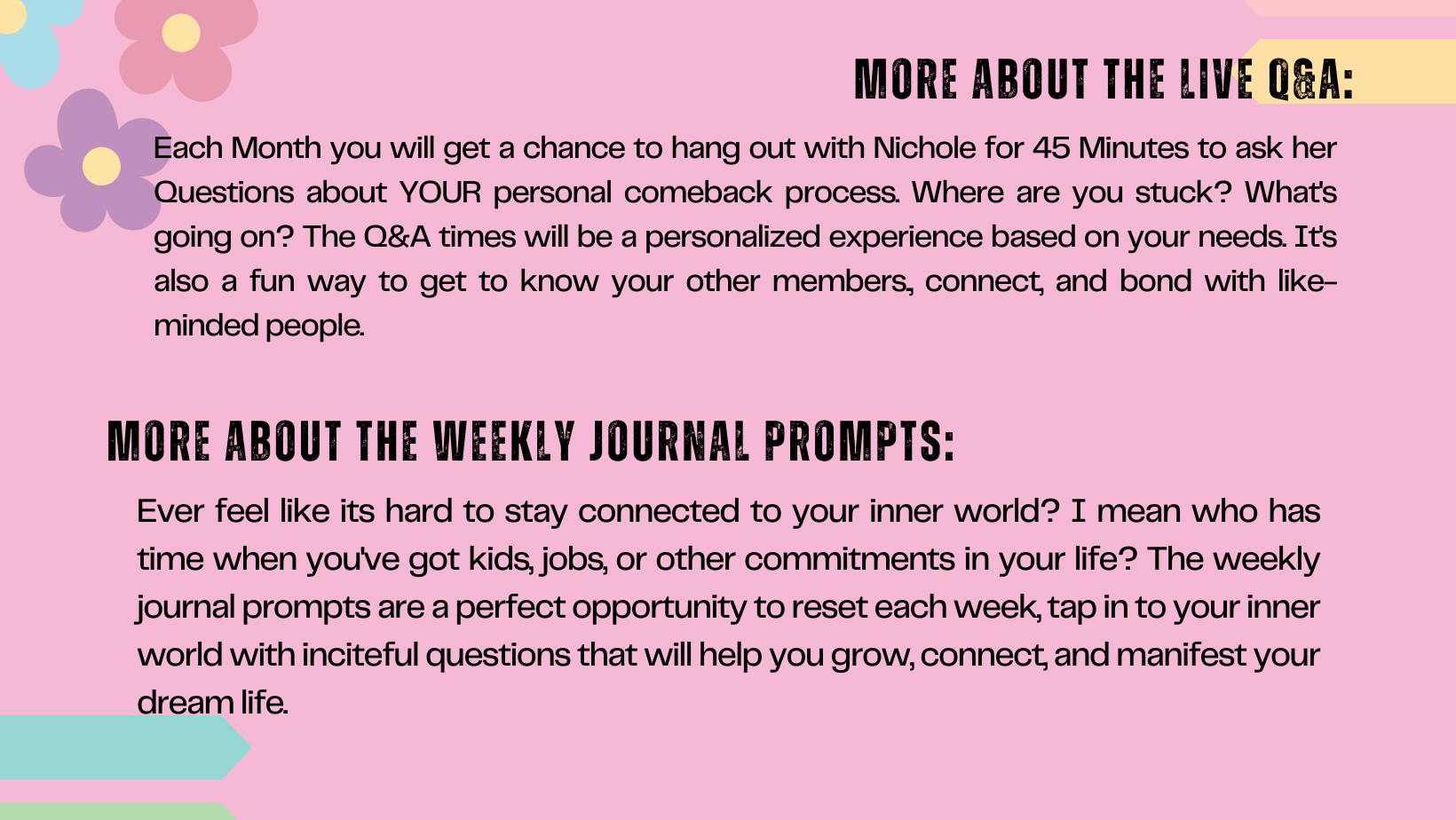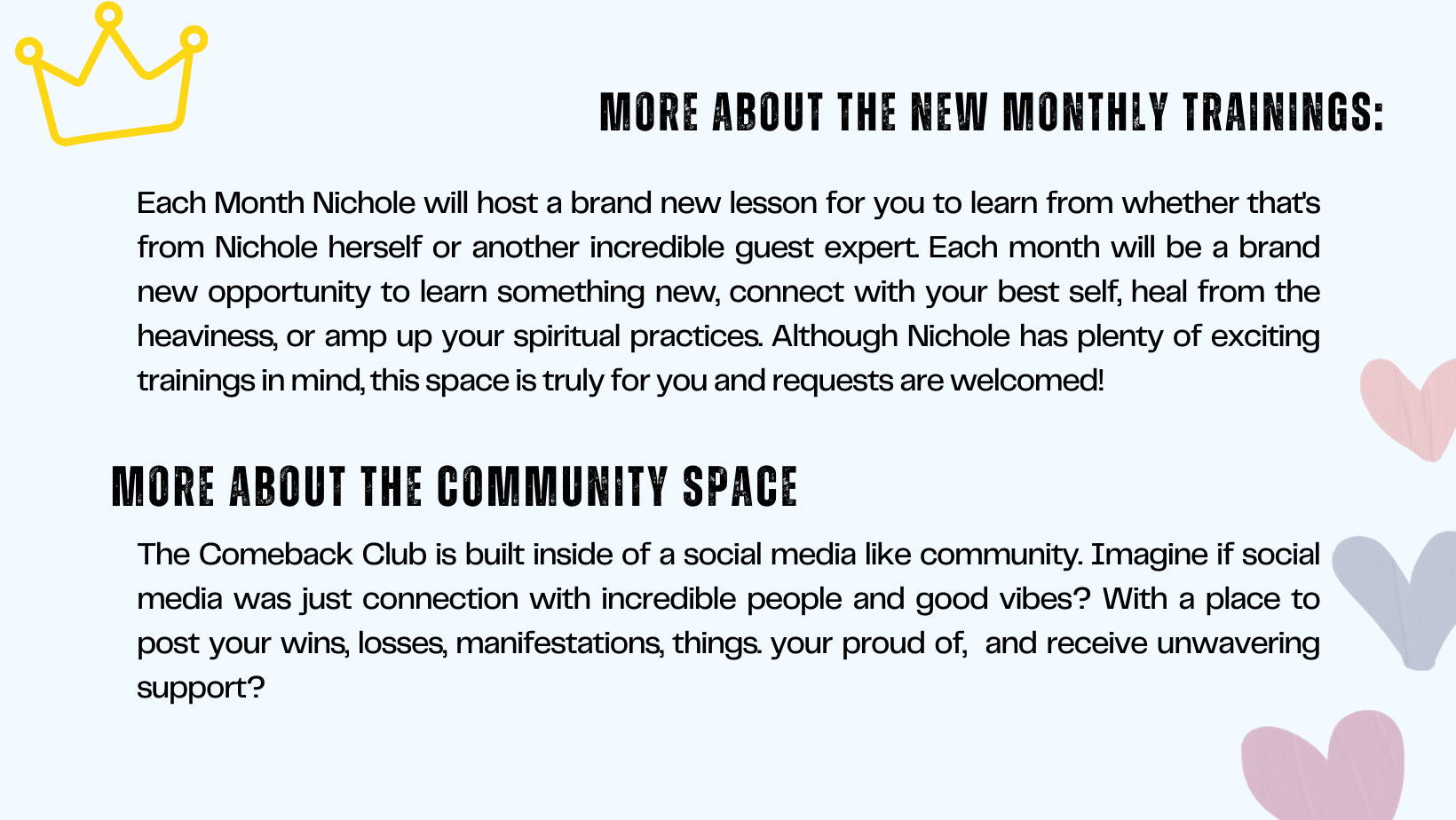 What People Are Saying About Working with Nichole: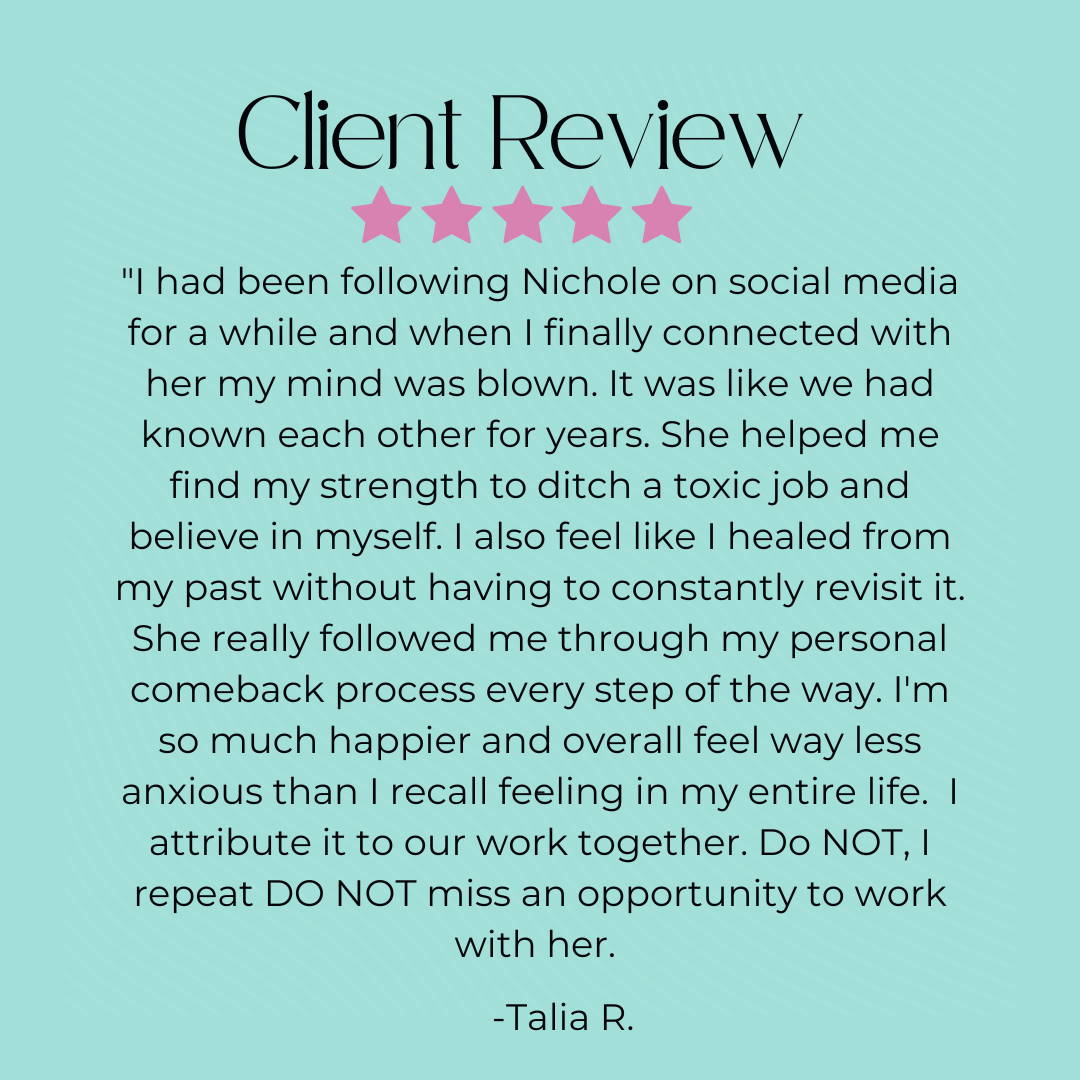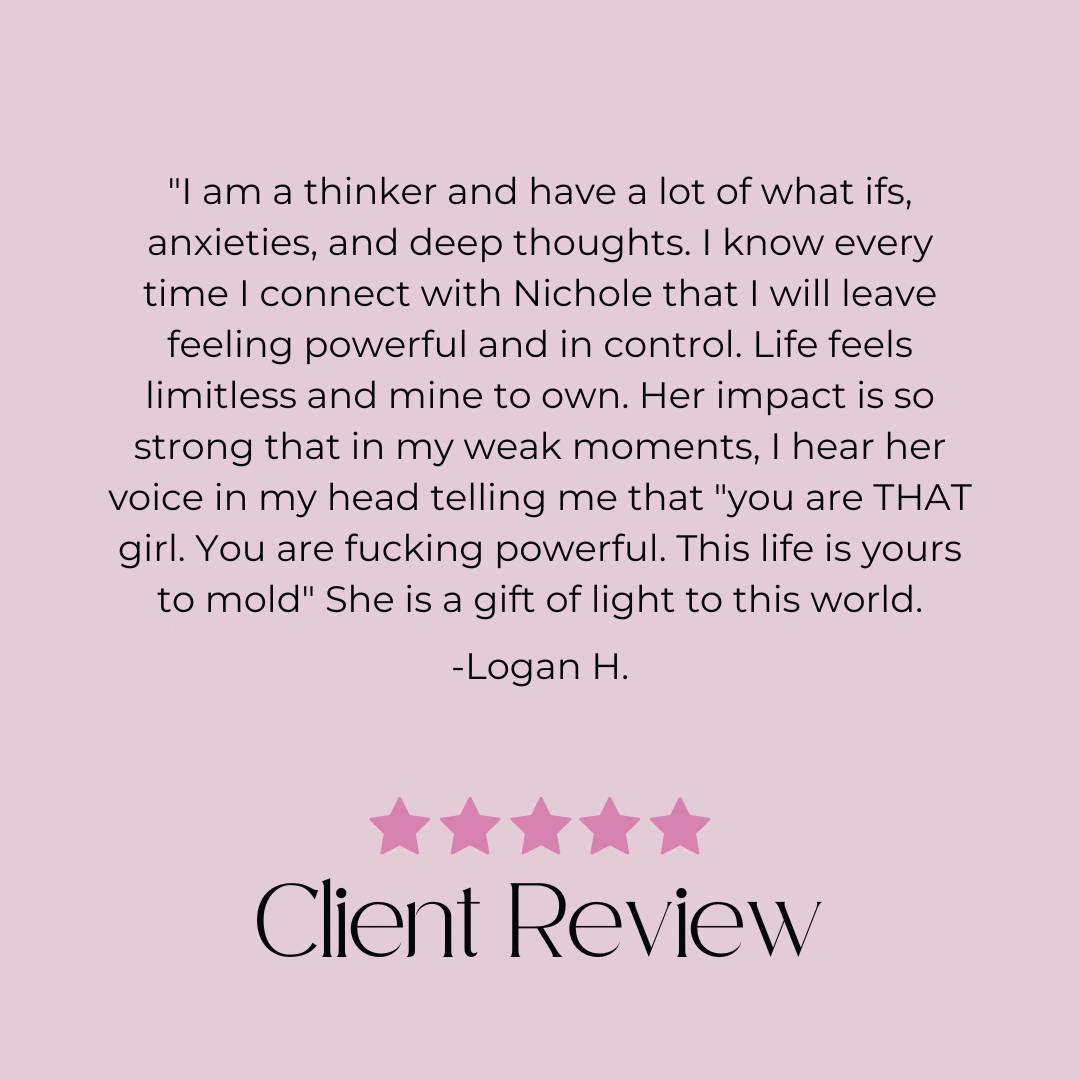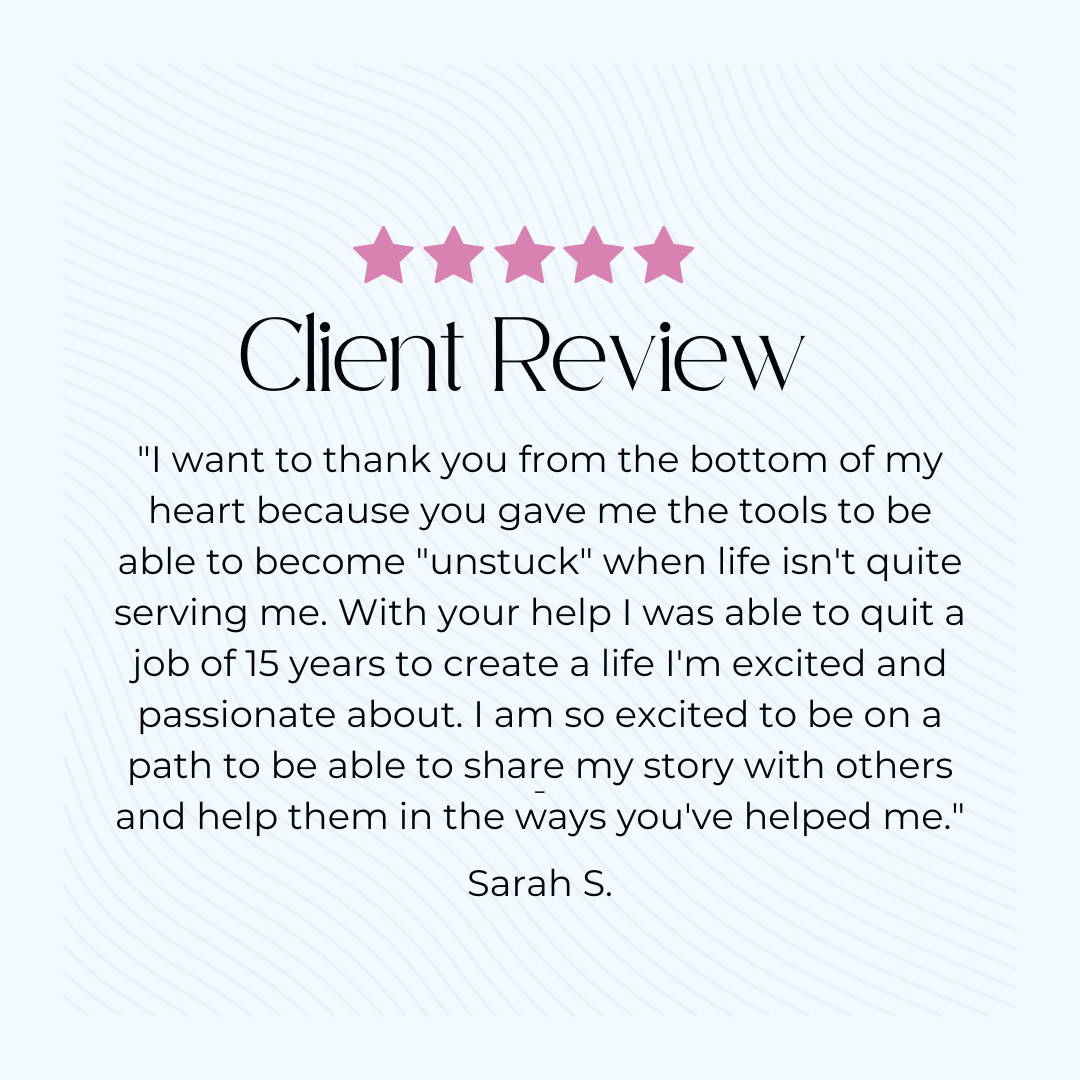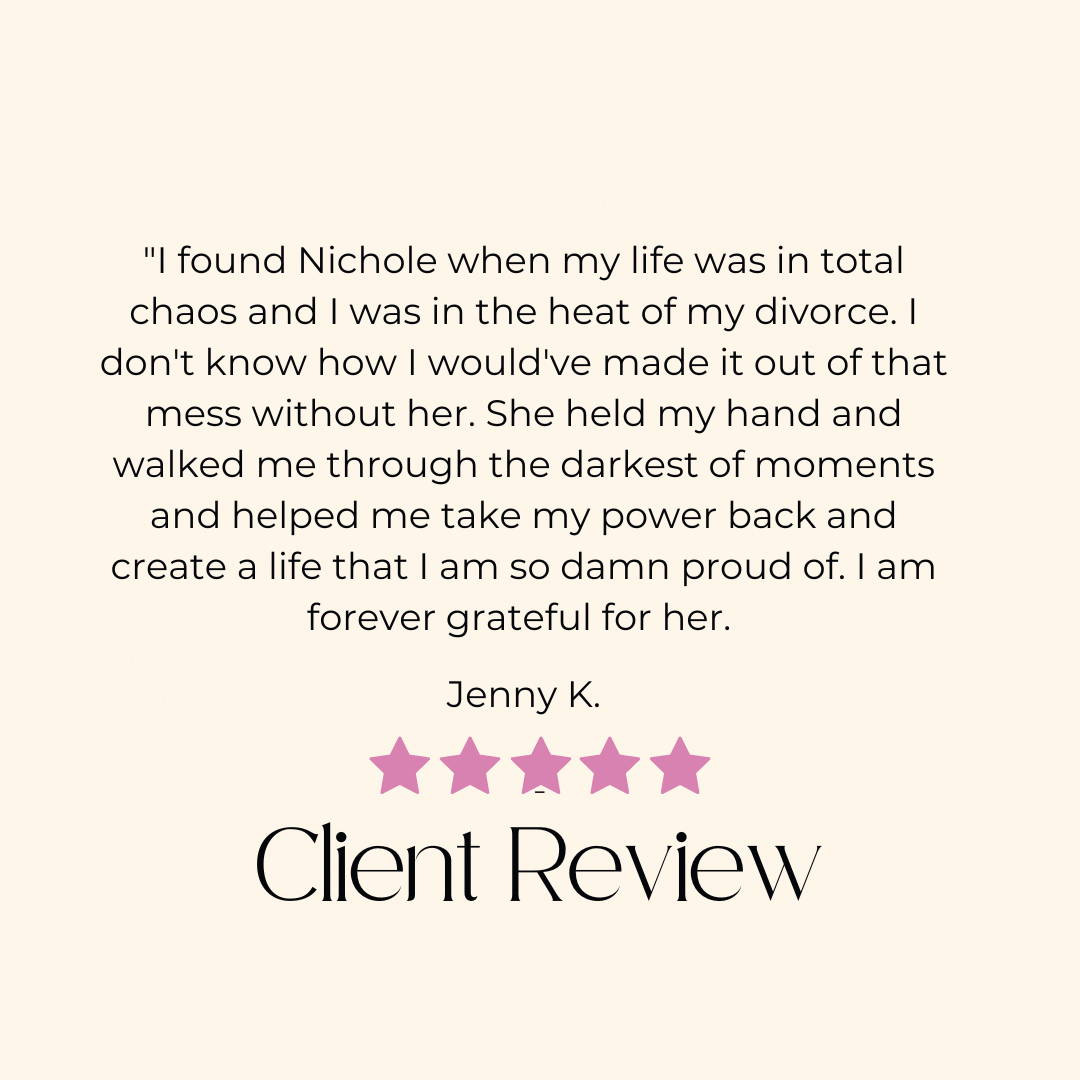 Frequently Asked Questions:
1. What is The Comeback Club all about?
This club is meant to be a fun space for you to heal from the past, step into your power through your mind, heart, and intuition, and create a life that makes you feel like anything is possible!
2. What do I get with my Comeback Club Membership?
Glad you asked! A lot! Not only is this club jam packed with every training I've ever created (hours and hours) that i've previously charged HUNDREDS of dollars for, you also get 1 BRAND NEW training for your social/emotional/mental/spiritual wellbeing each month either from me or another professional in their field. On top of that, I will be hosting 1 Q&A/Group Therapy Day per month where can get one on one time with me to ask all your questions about your own personal journey. You also get a special space to be surrounded and connected to incredible people also on their Comeback Journey who love growing as a person just as much as you do! Each week you will also get a manifestation or journal prompt to help you stayed connected to your goals/dreams/inner-self.
3. Is the Comeback Club a substitute for personal Therapy/Psychiatry?
Absolutely, not. Although, the tools and guidance are useful, they are not a substitute for individual work. They, however, may be a beautiful addition to the personal work you are already doing. By purchasing this membership, you agree to understanding this.
4. Will The Comeback Club heal me?
Success and benefits in The Comeback Club is truly up to you committing to yourself and doing the work. Although many have had incredible results working with Nichole, by purchasing you understand your results and success are entirely up to you, the individual.
5. What is the membership fee and how often do I need to pay?
The membership has multiple payment options. The Monthly fee is $22 and is taken out monthly. The Yearly fee is $220 and taken out once a year. Both can be cancelled, not refunded, at anytime. Nichole is also offering an opportunity for a one time payment. Although the one time payment may not be cancelled and only goes to the entirety of the membership, there are fun, exclusive perks for one-time payment members!
6. Can I share resources with people who are not in this group?
Unfortunately, no. This is a special space reserved for group members only. But you can invite them to the group, and you can even become an affiliate and make a little extra $$ for sharing!
7. I'm not ready to become a member but still would like to check out a particular course. Can I get the courses individually?
Yes! I have an option to just pay per masterclass. Check it out here.
8. I LOVE this group? How can I get paid to share it?
Did you know that our affiliates make $9/mo for EACH membership that signs up under them for the duration of the friend's stay in the Comeback Club?
Two subscribers just about pays for your entire membership...and then you can get to MAKE money from there!
>>>CLICK HERE TO BECOME AN AFFILIATE<<<