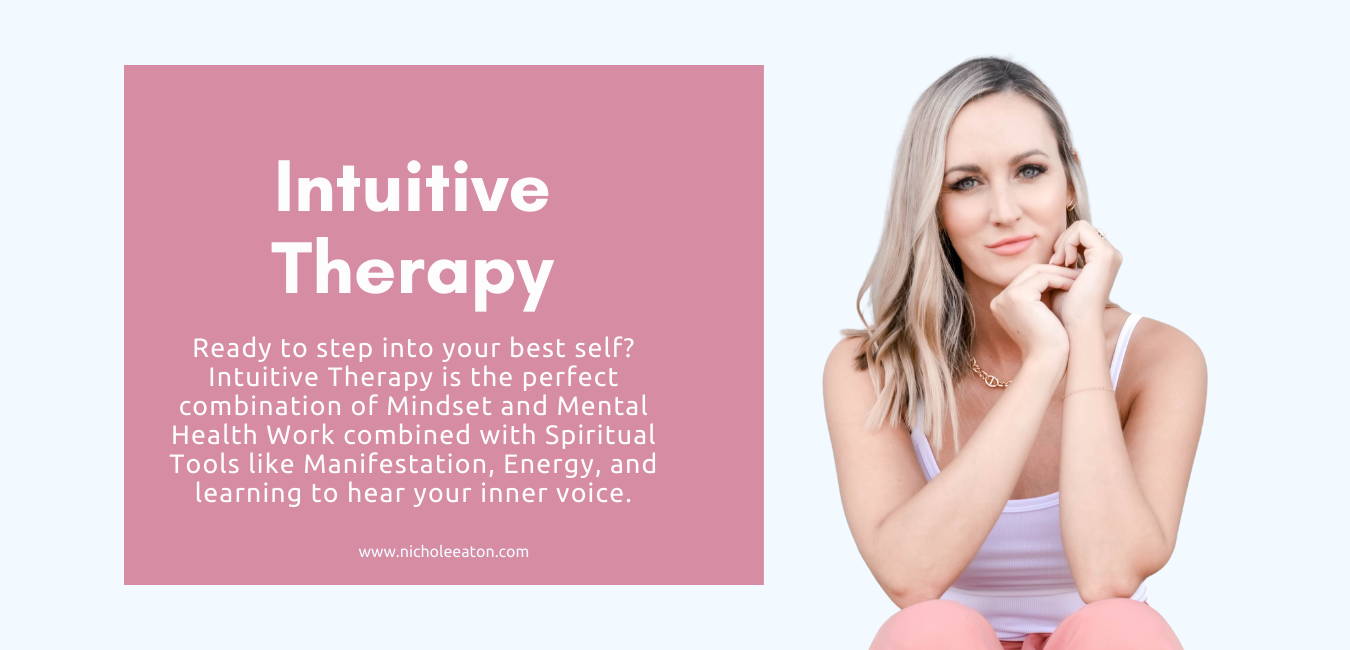 Intuitive Therapy
(45 minutes)
A 45-Minute Session to explore and move blocks to the most authentic, powerful version of yourself, realign with your intuition, and learn tools to help you feel more empowered in your day to day life. Intuitive therapy is mix of traditional counseling mindset work as well as spiritual guidance and tools like energy, manifestation, and intuition.
After booking, Nichole will e-mail you with Days/Times available. Nichole is currently offering sessions Monday-Friday between 8:30 am -2:30 pm EST times. She suggests PST time zones book lunch hour or before work time slots :)
These time slots do not work? Consider booking a speed session.
Texts Received Post Intuitive Therapy:
"My energy feels like mine again! And...my new business is taking off like a rocket! Had a meeting yesterday to finalize my first $10K contract. I'm so alive and excited and it feels incredible. Thank you for helping me step back into my power and for reminding me who the f*ck I am! I have so much excitement for my current and soon to be future life! Thank you fro your support and guidance!"
- J.M.
"Words cannot express how I am feeing since experiencing just a couple sessions. I've spent YEARS pouring my soul out to traditional mental health counselors and dabbling in all sorts of medication, but not until I actually made a connection with the right energy was I able to surrender and truly discover my path. Thank you, thank you, thank you!"
- O.B.
"Thank you for teaching me ways to still my anxiety. Thank you for teaching me ways to soothe and comfort my soul. Thank you for giving me the opportunity and allowing me my own experiences and feelings. Thank you for showing me a different way and for showing me how to trust myself. You are an incredible teacher and human. Please continue on."
- J.P.