Charlotte Favorites: Inizio's Pizza Napoletana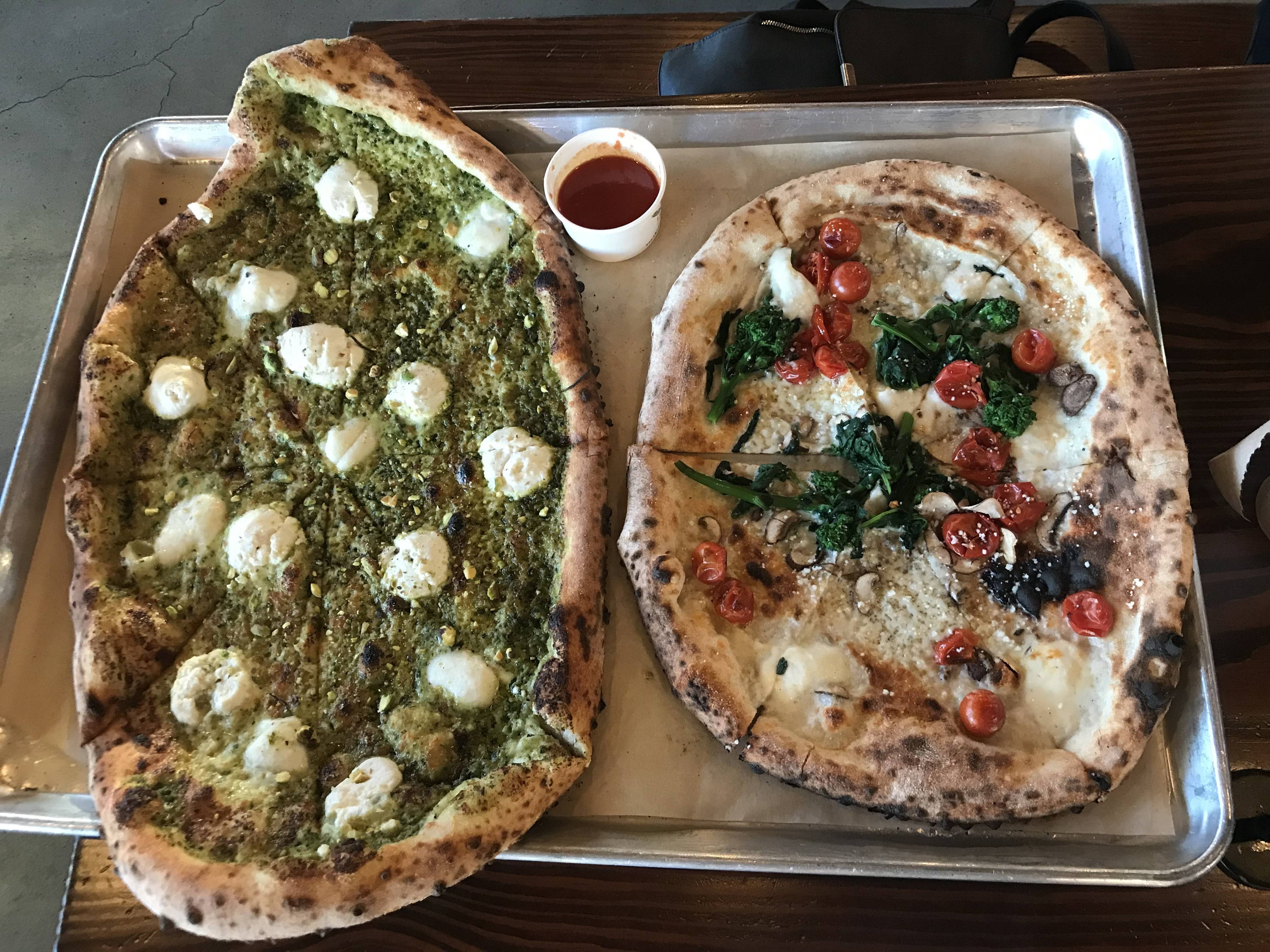 Skip it and summarize: I'm a New Yorker searching for the best pizza in the Charlotte area and I just might have found it at Inizio's Pizza Napoletana in Dilworth.
I have been searching high and low for pizza that compares to my favorite New York Pizzeria Aniello's which is located in a small town called Corning, NY. Warning: Once you have Aniello's Buffalo Chicken Wing Pizza, you simply can't go back.
Needless to say I had my work cut out for me, going as far as a pizza poll in my Instagram story to determine which Charlotte pizza spot would feed my high standards. More to come!
With two separate locations in Dilworth and Providence Rd., Inizio's did not disappoint. Although the pizza options aren't quite typical they are authentic neapolitan style with fresh ingredients and strict standards. All pies are handcrafted and made with world class ingredients.
Inizio's gives you a variety of choices separating our favorite red sauced pizzas from the none-red sauced pizza. The variety actually pushed me out of my pizza comfort zone. Yes, I'll ask for chicken or bacon on pretty much anything. I highly recommend the Pistachio pizza made with a pesto sauce base and strung together with passion, texture, authentic buffalo mozzarella, and a very specific taste that will have you begging for more.
Not a pizza person? Well first off, you're in the wrong post. Second off, they have other options including salads and an assortment of sweets including cannolis, gelato, and cakes!
$$: Although Inizio's does not have an option for slices they do have a smaller pizza option that starts at 10 for a Marinara. A large pizza, depending on flavor will run you from 15 – 22.
Bonus, they have Gelato and it's everything you need after a perfect pizza experience. The gelato is rich, creamy, and only $2 on Thursdays! Plus, they typically have live music on Wednesdays from 6 p.m. to 9 p.m. at the Dilworth location.
Inizio – Dilworth
2230 Park Rd
Charlotte, NC 28203

Inizio – Providence Commons10620 Providence Rd
Charlotte, NC 28277
Hours:
Sunday – Thursday
11am – 9:30pm
Friday – Saturday
11am – 10:30pm
(or until the dough runs out)

Suggestions:
Try the Pistachio pizza! It's nothing I would've chosen but I'm so glad I did because it is definitely my new favorite. This pizza is comprised of Rosemary, Sea Salt, Ricotta, Buffalo Mozarella, Garclic, Pistachio, and Pesto Sauce and will make your mouth do a happy dance.

$$